renew a Business Name Online - Top Business Name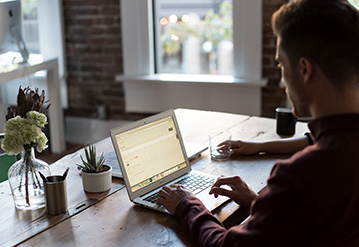 What you require;
To renew your business online you would need to provide the ABN number and the Business Name linked to this ABN, which is featured in the renewal notice. This simply means that having an appropriate ABN number as well as the subsequent Business Name is extremely essential. Therefore, taking care of these basic criteria will let you get your business name renewed without any hassle.
How to start the renewal process;
Log on to the online business renewal company https://top-business-name.com.au/renewal/  Enter your business name you would like to renew, and then the linked ABN.  The next step would be to select the renewal period you wish to renew for.
Normally the period for renewal of online business covers from one to three years.  After you have completed the above steps, go over the details and declare you are an authorised person to renew your business name. Your renewal option is then confirmed as being submitted.
* A copy of the renewal Certificate will be sent to you as an attachment confirming your renewal.
* If your business was renewed at another online company earlier, it can still be renewed online with another entity.
* Helpline assistance is available Monday through Friday.
Information submitted;
Whatever information you provide in your renewal application is collected and disclosed for administration purposes only, which helps with formulation and research of service improvements down the line.
After your selected renewal period is due to run out again, we endeavor to contact you, to remind you that it's again time to renew. This way you do not lose your business name.
Why Renew with Top Business Name;
We provide a Fast, Safe and Secure service

You do not lose any of your Validity periods when you renew earlier than the expiration date, this ensures your business name is renewed with ASIC only when it's due to expire, even when the application is processed earlier.
View All