Business Name Renewal
Renew

your Business Name Today
without losing any of your existing validity periods!


Fast...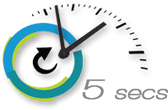 Real-Time Renewals
Simple...

Stress-Free Registration
Secure...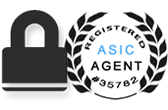 Safe & Secure System



SIMPLY SELECT
1

OR

3 YEAR

REGISTRATION

Save $90 when you RENEW your business name for 3 yrs, normally $285
Payment methods: Visa, Mastercard or AMEX, The Debit card also accepted.

Automated
Renewal.


Fast

Processing.


Get

Approved

in Minutes.


Top Business Name Proudly Australian Owned & Operated.
Suite 745 585 Little Collins Street Melbourne VIC 3000
TOP BUSINESS NAME (ABN 89 987 211 313)
Become One of Our Thousands of Satisfied Customers...
We handle the entire process in real-time! Saving you time and money.

renew MY BUSINESS NAME