Australian Business Name Renewal
Renew

your Business Name Today
Without losing any of your existing validity periods!


Fast...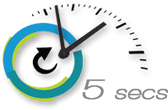 Real-Time Renewals
Simple...

Stress-Free Registration
Secure...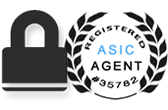 Safe & Secure System



SELECT
1

OR

3-YEAR

REGISTRATION

Save when you RENEW your business name for 3 yrs.
Gov't Fees & GST Included

Payment methods: Visa, Mastercard or AMEX, The Debit card is also accepted.

Automated
Renewal.


Fast

Processing.


Get

Approved

in Minutes.
Quick, Secure, and hassle-free business name renewal.
Renew Now
Get your business name renewed without losing your precious time and data.
Easy To Register
We offer a simple registration process where you have to submit your application online, and the rest is sorted.
Fast Renewals
We value your time, so we assure fast renewals to sort your business woes. Within 3-5 days, you will get your business name renewed via email.
Secure
Our data confidentiality remains our topmost concern, and we take stringent steps to assure the safety of your data. So, no worries!

Choose Renewal Period - 1 or 3 years?
Renew Now for 3-Years And Save—no more hefty paperwork, no hassles, just fast processing permanently.

Get Automated Renewal Notifications via emails.
Try us, and you won't regret it!
Become One Of Our Satisfied Customers Today!
REnew now
Frequently Asked Questions
Q - 1 - Will I get notified near my business name renewal date?


Well, we keep our customers updated with the renewal dates. All our customers receive instant notifications via emails that keep them in check of the renewal dates.
Q - 2 - What is the procedure to renew the business name?


Business name renewal is a stress-free process with us. Just complete the form with your required details and submit the form. Within 3-5 days, you will get your business name renewed via email. In addition, ASIC sometimes has scheduled maintenance on their systems, extending their processing times.
Q - 3 - Are my business details safe with you?


Of course, Yes! We maintain a high level of data security throughout the entire process, so the safety of your data shouldn't be a concern; it's all safe with us. We'll take care!
Q - 4 - My query is not listed here; what to do?


Don't worry; we'll help! If your query is not listed in this section, reach out to our experts by filling out our Contact Us form. We will get back to you within 24 hours.


Top Business Name Proudly Australian Owned & Operated.
Suite 745 585 Little Collins Street Melbourne VIC 3000
TOP BUSINESS NAME (ABN 89 987 211 313)
Become One of Our Thousands of Satisfied Customers
We handle the entire process in real-time!
We are saving you time and money.

REnew now