Can a Sole Trader have Employees?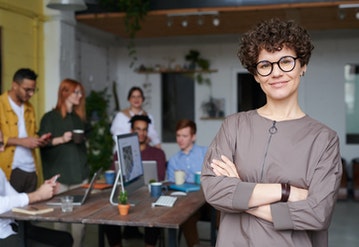 Before we begin this read, let's talk about some basics. Who is a sole trader? Well, a sole trader is an individual who is basically the only owner of the business and is responsible for managing the business activities. So, they automatically have great control over the business. Not just that, the sole traders are relatively inexpensive to set up. But, this does not mean that a sole proprietor has to work alone; they are allowed to hire employees. Yes, you read it right! Many people are often confused about whether a sole proprietor can hire the employees or not. The truth is you can! We'll guide you with everything essential in this post, from getting a business name search in Australia to knowing all about the sole trader.
The best part of being a sole trader is that you are the sole owner of your business, and you can do whatever you want. In addition, being a sole trader gives you the freedom to manage your finances as you want, and they are safe in case of any insolvency. However, the rules for sole traders differ from one state to another. Still, if you live in Australia, sole traders get complete freedom to hire employees as long as they comply with the legal obligations. So, if you are wondering what all the requirements include, then this post will clear the air.
Here is the list of the minimum standards needed if you wish to hire the employees as a sole trader. But then, let's get into the details.
Staff Entitlements
The sole trader needs to stay well-informed of each type of worker's different types of entitlements. It includes leave entitlements, minimum wage, the notice period for termination, and more. For example, suppose you have a full-time employee; then you need to keep the whole annual leave system in place and acquaint yourself with the other employee details.
Superannuation
The next thing that sole traders need to keep in mind is that they are responsible for contributing 9.5% of your work wage to their superannuation account. Under the Super Guarantee System, the employee must share this portion with the workers. Not just that, this superannuation needs to be paid at least four times in a year by the quarterly due date. Sending these payments late will account for a fee.
Requirements Related To Citizenship
Now, some citizenship requirements are attached with employing the staff in Australia. For this, you must ensure that your employees are either Australian permanent residents or should be entitled to work in the country.
Insurance
This point is something you cannot skip at all costs. So, here you need to take out both the work and personal insurance to protect your employees and customers from any work accident. If the accident causes any illness or injury, then insurance will help them protect our interests and help the injured party recover.
Safety Of Workplace and Health
Lastly, as a sole trader, you must comply with workplace safety and health regulations. It includes assessing and mitigating the risks that might adversely affect your customers or employees.
Wrapping Up!
Well, that's all! To conclude, you need to comply with the legal obligations as an employer and must have a clear understanding of these points. Apart from these things, you need to stay in touch with an employment lawyer who can advise you as and when needed.
For any guidance on a sole trader or ASIC business name renewal in Australia, kindly get in touch with our experts at Top Business Name, who will guide you on all the essential details.
View All