What is Cash Flow Forecasting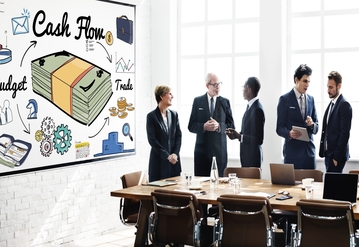 When it comes to business, monitoring and managing the cash flow must be closely examined. It is a tool that helps you ensure that all your cash flows, whether weekly, monthly, or yearly, are solvent and healthy. If you struggle with managing the business cash flow, then this post is for you. Before you consult any business registration service in Australia, it is essential to understand the basics of cash flow.
What Do You Mean By Cash Flow Forecast?
Cash flow is the money that flows in and out of your business. Predicted expenses and cash flow help you get a glance assessment of your future cash flows. It plays a crucial role in making important business decisions for the future and allows businesses to prepare long and strategic goals. The cash-ins include - debt repayments, sales, selling assets, grants, and rebates. The cashouts include - wages, bills, maintenance, and other business expenses. In short, cash flow helps you get a fair idea of how good your business's monetary health is.
How To Measure The Cash Flow?
Now, the question comes, how exactly can we measure the cash flow? A statement of cash flow represents the business cash flow. So, the positive cash flow should be more than the going out of cash flow. Wondering how to keep the cash flow positive? You can estimate the cash flow of your expenses and income in the future. Also, you can manage your working capital which includes - Payments to the suppliers, stock management, and recovering the debts.
How Can We Forecast The Cash Flow?
While it sounds a little complex to do a cash flow forecast, it is relatively easier to do so in reality. It is all the information you already have regarding your future sales and estimates. Businesses must do cash flow forecasts as it helps in ensuring that they have enough cash to expand or run the current industry. 
Here are some ways that can help you do the cash flow forecast. But, first, let's fetch the details.
Count The Cash Inflows
Of course, it is something you shouldn't miss! Counting on the cash flow inflows or the sources from where you are driving cash is essential. This amount might vary from one business to another. It includes assets that you sold, a loan paid back by someone, government grants, tax refunds, GST rebates, franchise fees, royalties, or licence fees.
Inspecting Your Sales Or Income
Before you get to this point, think about how you want to forecast your income, whether you like it weekly, monthly, or yearly. Most people count this every month. Also, making a yearly estimate of sales is crucial since it gives you a good overview of how much sales have increased or decreased over time. Of course, if you are a startup, then you must not have any previous figures to analyze, but you can still keep a count of the cash outflows to measure the profit loss situation. 
Note: These figures might vary depending on situations such as - changes in the economic structure, customer base, and how your competitors are working on this.
Expenses and Cash Outflows
The expenses cover the money spent on either the operation or the administration. It might also vary depending on the business type. The cash outflows are all the cash that leaves your business like - your running expenses, loan repayments, buying new assets, investments, payments to the suppliers, and more.
Combine The Cash In And Out
Cash flow is all about the money coming in and going out at different times. So, to begin combining the cash flows, you need to add the cash inflows and outflows to your opening balance for each period. The number you get at the end of each period is your closing cash balance, which will also be termed your opening cash balance for your next period.
Review the Cash Flow
Once you have got all the values, it's time to look back. It will help you analyze the actual amount flow over some time. Also, you will get a good idea of how big a success your business is in reality.
If you seek professional help to renew a business name or a guide on cash flow estimation, you can contact our experts at Top Business Name.
View All