What Is Benchmarking? Definition, Examples, and Benefits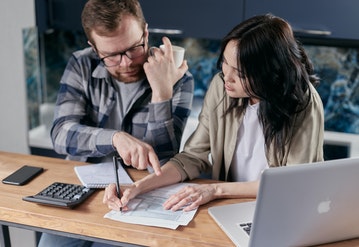 Are you looking for a perfect tool to track your business success? While it might be tough to analyse business progress, it is easier to track business progress through benchmarking. Are you wondering what benchmarking means and how it can be an asset for keeping business track? If that's a yes, then you have reached the right post. However, before you make any assumptions on benchmarking or business-related concerns such as business name renewal in Australia, you must be well-informed of how things are done in business language.
Here we will guide you all about benchmarking and how it can help keep your business on track. Let's begin with the basics.
What Is Benchmarking?
It is a process that allows you to measure your company's success against other companies. Through benchmarking, you can discover all the gaps that are hindering the performance of your business. In short, it allows the firms to study other companies and analyse what's lacking in your company's growth.
What Are The Benefits Of Benchmarking?
Competitive Analysis
Benchmarking allows you to identify the areas that can help improve your business's existing performance against the competitors. While many of us don't know, benchmarking can enhance your business progress tenfold. Using benchmarking, you will surely get a strategic advantage over the competitors and grow your business as a whole.
Performance Monitoring
In benchmarking, you look at the current trends and further project the future depending on what aim you wish to achieve. However, if you want to see significant results from benchmarking, then it needs to be done continuously. By doing this, you can get a fair estimate of how things should proceed in the future to gain lucrative results.
Continuous Improvement
Another vital attribute of benchmarking is continuous improvement. Wondering why, why? Well, the main aim of benchmarking is to improve some elements of the business. Now, the thing is that these elements are not done once but must be done regularly to get efficient results in the long term.
Goal Setting and Planning
Once you initiate benchmarking, you need to analyse specific performance metrics and goals to enhance the overall performance. These goals include some competitive targets, but these must be achievable. If you set some unrealistic goals at any stage, it might lead to disappointment and later make you feel unfulfilled.
Encourage The Ownership
When the companies have set their performance metrics and processes, it is always time to define the roles. By talking to everyone in the business and asking the questions, you can better understand everyone's part and ownership of the process. Taking ownership means that the employees take pride in whatever role they are taking up and own it. Ensuring this pride helps in delivering high-quality results in the future.
Analyse Your Companies Advantages
Through benchmarking, you can also identify where ecstasy your company stands at this point and where it looks forward to reaching. If you are working on any business process, benchmarking can surely help you outline the steps that can initiate you towards your business goals.
Amplifies Customer Satisfaction
Benchmarking is the ultimate way to collect sufficient data on the customer's needs and what they look for in your business. The information obtained will help you enhance your satisfaction level and further ensure a seamless customer experience.
What Are The Examples Of Benchmarking?
Process Benchmarking
A benchmarking that helps you understand exactly your processes compared to the others in the industry. By looking at your competitor's data, you can further improve your strategy and make them more efficient for your business.
Strategic Benchmarking
Another example is strategic benchmarking, which is quite similar to process benchmarking. It helps create a strategy that will help you become more competitive with your competitors and gain an edge over them.
Performance Benchmarking
As the name suggests, performance bookmarking helps to learn about the performance procedures and metrics of the company. It also helps in making certain changes in the processes within your business. As you know, implementing new strategies can be challenging for any business. Still, you can uncover things that can help you create a long-term strategic plan through performance metrics. 
We are wrapping up!
Benchmarking is undoubtedly a winning shot for businesses; it can surely bring lucrative results to the organisation if done the right way. 
If you need any professional assistance on benchmarking or business name search Melbourne, contact Top Business Name.
View All