Benefits of Business Name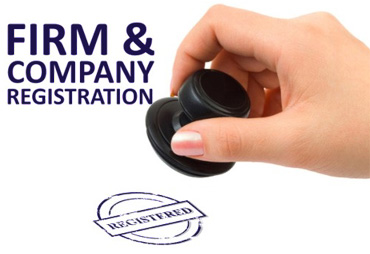 What are the Benefits of Registering for a Business Name?
Having a business name is a primary essential for any business. After all, your customers and stakeholders identify your business by its name. There are legal aspects governing a business name, and it is important to consult a legal expert before you choose or register a name.
Apart from creating an identity for your business, registering a business name has other advantages. Being informed can prevent costly errors.
What is a Business Name?
It is the name you operate your business in. This is the name that your customers know you from, and recognise you.
Naming your business aptly is crucial. Consider different aspects including the kind of product or service your business offers, and the brand image you wish to portray to your customers. You also need to know if the business name you have in mind is available.
Understanding Business Name Registration
Unless you operate as a company, you are legally obligated to register your business name. Whether you are a sole trader, partnership business, or a trust, you need to get your business name registered with the Australian Securities and Investments Commission (ASIC).
You need not register your business name if it carries your name or that of your partner's. The name should include first name and surname. For example, a business name such as Olivia Hart need not be registered if that is your full name. However, Hart Fashions, needs to be registered.
If you are a company, and are operating under your company name, business name registration is not needed.
How Registering a Business Name Helps?
Your business has an official name
You need not register your business name again in another state or territory where your business operates, or wishes to operate. A single registration with the ASIC earns your business a national recognition.
The single registration brings in cost-savings, eliminating expenses associated with registering your business name separately in a new state or territory.
Once registered, your business name enters ASIC's Business Names Register. A record of your business name, details, and contact information, is made available to the public through the ASIC website. This gives your business the benefit of legitimacy.
Having your name in the Business Names Register informs other businesses that your business name is taken. So, the likelihood of other businesses having the very same business name or a name too similar to yours is less. This helps preserve your business identity.

A Word of Caution
If you have registered a name for your business, it does not translate to having complete ownership of the name. Other businesses are entitled to have similar names. A business name needs to be registered as a trademark for exclusive rights over it.
Registering a Trademark
Trademark registration brings with it several legal benefits, including lawful protection of your trademark. Once registered, your trademark is entitled to legal protection in all states and territories of Australia. You need to register your trademark through the IP Australia website.
A registered trademark is immediately identifiable by the ® symbol next to it. While it is legal to add a ™ symbol to your trademark, it does not have the legal protection that comes with registration.
View All