What ASIC Does Not Allow In Your Business Name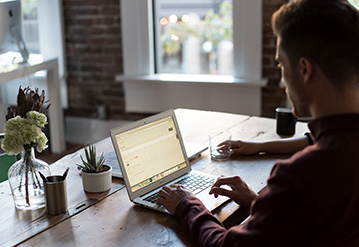 Everything is in the Name – Discover What ASIC Does not Allow in Your Business Name
For an entrepreneur, nothing can be as exciting as choosing a new name for the business. Name being a crucial business element, coining a name that is unique, creative, unused yet relevant to your business can be tricky and involves some serious work. With numerous guidelines and Australian Securities and Investments Commission (ASIC) restrictions in place, it is important to find a good name, the characters, and words of which are in accordance with the restrictions imposed by ASIC.
The best way to start is to know what not to do. On that note, here are a few restrictions imposed by ASIC on the business names.
A name once registered cannot be registered again

The name to be registered cannot be similar to any of the names that are already registered

The business name to be registered cannot include any terms or phrases, which are prohibited, offensive terms or anything that implies a relationship with a government or any similar entities
When a request is raised to get the business name registered, a thorough check is carried out in order to ensure that it meets all the standards and requirements of ASIC. However, to get your requests quickly processed, it is better to have a clear picture of what ASIC does not accept.
Restricted Expressions and Words
There are a certain set of phrases and words, which cannot be used in the name of a company or a business without the consent from the Ministry. However, if a business has a connection with the prescribed entity and would like to include it in the name, then Ministerial consent is a must. The process can take up to 6 months and can also be expensive. Some examples of such words include the following:
Trust

Building society

Chartered

Chamber of commerce

University
In addition, any words that imply a misleading connection with the government, an ex-service men's organisation or a royal family also cannot be used. These restrictions are put by the ASIC in order to prevent a company's name from misleading the people about its activities.
Invalid Symbols and Characters
Although ASIC accepts almost all the letters, numerals as well as certain other special prescribed characters, it does not accept the usage of accented characters. These include ç, é, è, ü, and á. Once ASIC registers the name of your business or company, only the uppercase letters and numbers will be used. All the accents get removed and letters in lowercase are not permitted.
Possible Clashes with Some Similar Names
Another aspect to be considered to get your business name ASIC approved and registered is to check whether your business name is identical or similar to any of the pending or registered trademarks. This can be checked by visiting the IP Australia website. ASIC holds the business responsible for any issues caused due to similarities in the business names. Therefore, if the name is not unique then ASIC demands the name to be ascertained by the business owner already using it to assert all the rights to this name.
Undesirable Expressions and Words
If your suggested business name has any of the following issues, then it will not be registered:
Sounds offensive to the public or a specific section of the public

Implies towards any illegal activity

Suggests some sort of connection with the government, royal families or ex-service men's co-operation
Simply Use Your Australian Company Number (ACN) as Your Business Name
When you are planning to get your business registered, you can also use your ACN as the name of your business. This can be done by simply selecting this option on the order form. This will also give you some time to choose the best possible name for your organization. Once you finalize a name that is in accordance with the ASIC criteria, you can then change the name of your company.
Reserve a Name of Your Choice
You can also reserve a name for using it at a later point. Reserving a business name will allow you to put the company name you desire on hold. This does not allow anybody else to get their business registered in this name, while you can get time to take the necessary information about that name and then proceed towards getting that name registered. However, the time period provided by ASIC to reserve a name is just 2 months.
Therefore, if you are planning to get your business registered you now know what to include in your business name and what not to. So what are you waiting for? Step up and get started with the process of registering your business name.
Reference:
http://www.castlecorp.com.au/whats-name-say-ASIC-wont-allow-name/
View All