Business Insurance: What You Need to Know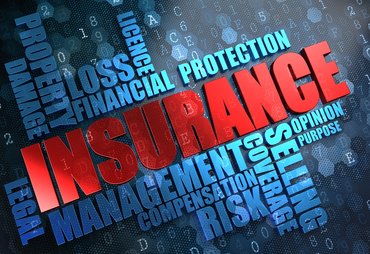 Business Insurance: What You Need to Know
As in life, it is always better to be prepared in business too. One way to be prepared is to have insurance to handle unexpected risks that a business is always vulnerable to. This can be damaged due to a natural calamity or an accident. Insurance helps you handle unforeseen events and allows you to run your business uninterrupted.
If you are a new business owner, it is essential that you priorities your insurance requirements. Being well-informed about the types of insurance your business requires gives you an advantage.
Compulsory Insurance
Some insurance policies are mandatory under Australian law. These include:
Workers' Compensation Insurance - If you have employees, this insurance is essential to safeguard their interests if any accidents or illness were to occur.

Third Party Personal Injury Insurance – If your business owns vehicles, then you need to include this insurance.

Public Liability Insurance – This insurance is to protect the interests of the public in case your business offers a service or product that is likely to cause damage to property or people.                                                                                                                                        
Asset Protection Insurance
This is an optional insurance policy that covers the following:
Building and Physical Contents within, Including Stock - Protection covers damages caused by fire, natural disasters such as floods, earthquake, and storms, and damages caused by malicious intent.

Business Loss due to Burglary - If constant vigilance of your business is not possible, you could consider buying this insurance.

Business Expenses and Revenue – Any damage such as fire or other that threatens to disrupt business revenue and makes it difficult to cover expenses, is covered under Business Interruption insurance.
This insurance includes a cash flow provision to enable you to meet business expenses and maintain profits.
Stock Protection – This insurance covers stock damaged by the failure of cooling equipment such as refrigerators and freezers.

Equipment Protection – Insurance covers damage or loss due to calamities or other destruction, and theft. There is also insurance to cover the failure of plant equipment.
If your business involves equipment that needs to be transported for business purposes, damage or loss due to theft or destruction during transit can be covered, using separate insurance.
Transit Insurance – This insurance covers damage or loss to any goods involved in the business, during transit. Applicable goods include those that you buy, sell or employ for your business. The applicable medium of transit includes road, rail, ship, air, and post.

Tax Audit Insurance – Covers fee expenses if a tax audit were to be conducted into your business.

Farm Insurance –This protection covers farm equipment, livestock, and buildings.

Employee Fraud – Covers you if you suffer losses following fraud or theft by employees.
                                                                                                                              Choosing an Insurance Company
Talk to multiple insurance companies once you analyse your business insurance requirements. Ask for recommendations from your professional and social circle. Seek customer referrals from the company.
An insurance company is required to issue a Product Disclosure Statement under the Corporations Act 2001. Remember to read the document thoroughly before signing any contract with a company.
Having business insurance increases your confidence to deal with business-disrupting elements that are out of your control. With better insurance plans, you are better-equipped to run your business smoothly with lower risks. 
View All